Newer posts are loading.

You are at the newest post.
Click here
to check if anything new just came in.
May
26
2018
As recently suggested in my previous post "Will the DWG block us all one day?" I took a deeper look into it. I have scraped all 1934 user blocks available last friday together with some user information.
As already indicated, the DWG is blocking more and more user (< no judgement) .... probably along with the increasing interest in OSM and the influx of trolls and paid editors.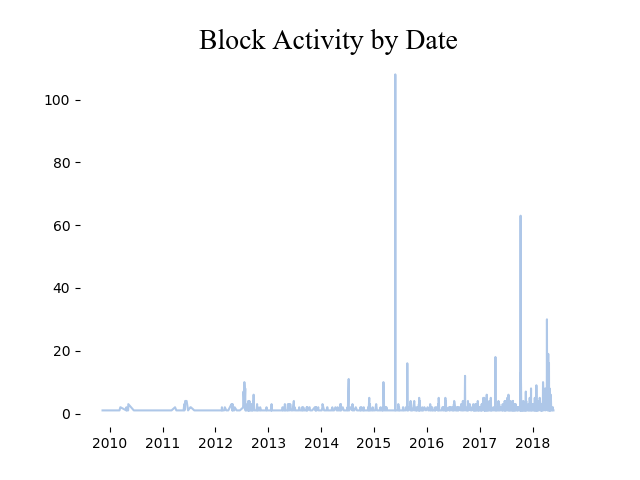 If the trend continues, 2018 will be another record year of user blocks.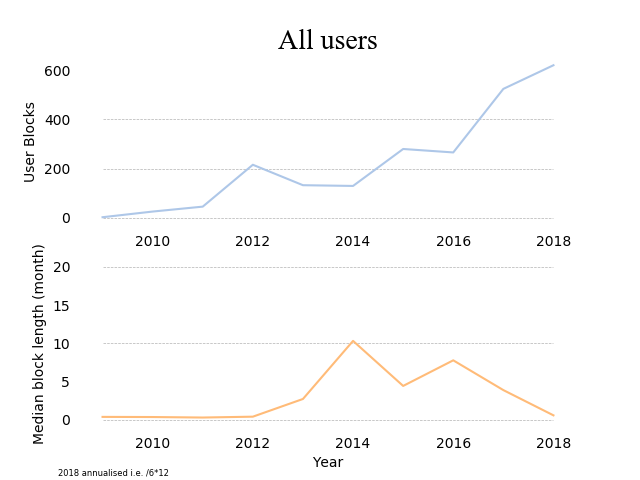 On the other hand, the median block duration is at a very low level. (in case someone does not like annualisation, here is a YTD May chart.
If you look who is blocked, you can see that the vast majority are newbies. A mapper is considered as new if the account age at block date is less than 6 months. (If one is blocked more often, he could fall in both categories) However, experienced mapper blocks are also on the rise slowly on average.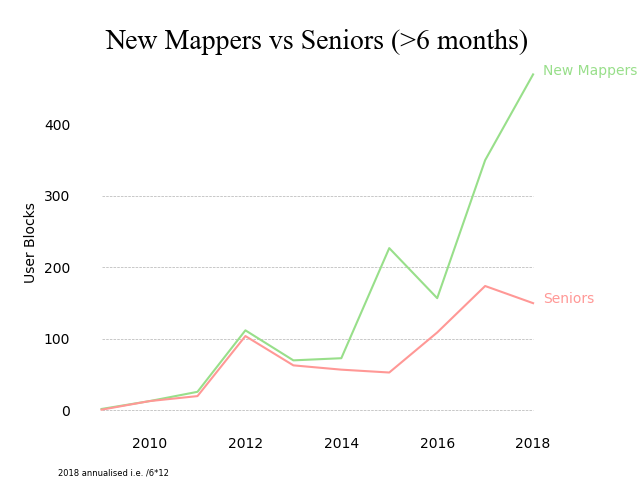 The average block duration seems to be unrelated to the mapper type. The spike in 2014 is mainly caused by the 100 years block of user Sorein. In 2016 emacsen blocked some new users for 10 years which resulted in the other spike. Example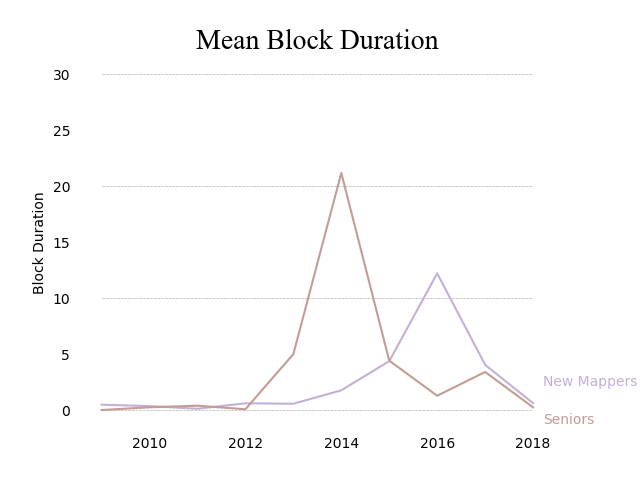 Just in case there are some troubles with the DWG (I am looking into it for a friend), you may want to know whom to avoid.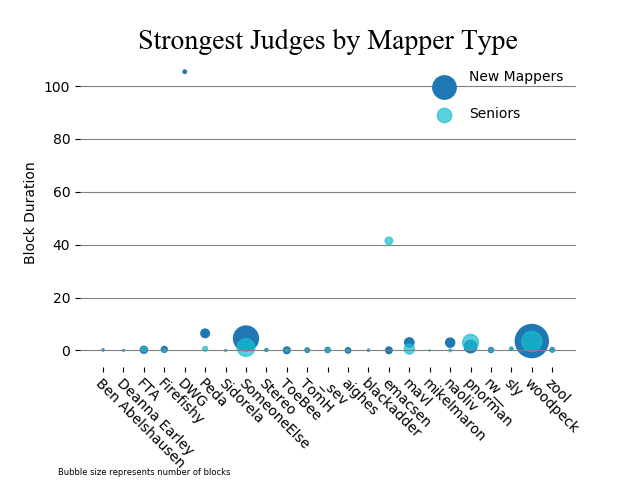 DWG stand for the OSMF Data Working Group account They blocked 6 accounts for 9 years, all belonging to one criminal case. The other outlier is emacsen, which -as mentioned earlier- blocked someone forever. So let's leave this aside.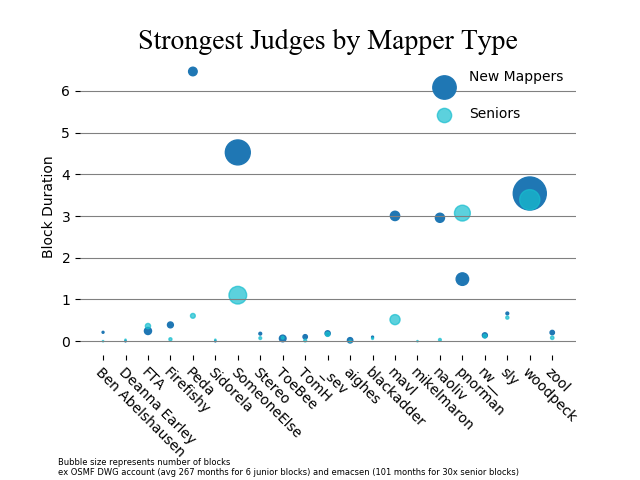 In case you are in trouble, you should avoid Peda, SomeoneElse and woodpeck if you are a new mapper. Try pnorman instead. If you are already a while around, SomeoneElse seems to be a better choice than pnorman and woodpeck.
May
25
2018
May
24
2018
Could not load more posts
Maybe Soup is currently being updated? I'll try again automatically in a few seconds...
You've reached the end.